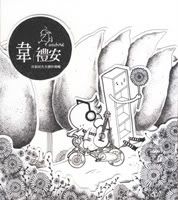 There are few albums out there where I can say I love every single song. And though it took longer for some songs than others, this album quickly became one of them. Weibird's voice, clever lyrics, and enchanting melodies make it easy to listen to the whole thing over and over and over as if you're still hearing it for the first time. ^^
Weibird's First Album
By: Weibird (William) Wei/Wei Li An/韋禮安
01.
You Mei You (Have You Ever)
02.
Liang Jiao Shu Chu De Tao Wang (Bookcase Escape)
03.
Gu Shi (Story)
04.
Yin Wei Ai (Because of Love)
05.
Man Man Deng (Slowly Wait)
06.
Fan Yi Lian Xi (Translation Exercise)
07.
Li You (Reasons)
08.
Yin Tian De Xiang Ri Kui (Cloudy Sunflower Seed)
09.
Wan Mei Yi Dian (More Perfect)
10.
Hao Tian Qi (Good Weather)
Corrections are
always
welcome! So if you happen to have a better translation and are willing to share, please go ahead and leave a comment or email me at
mizalburrz @ hotmail.com
Don't forget to leave a name or username so I can properly credit you!
Weibird lyrics translation by XiaoZero